Cigna
Cigna Rewards recipients: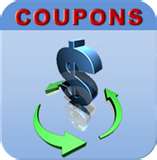 You can save Hundreds by means of specially negotiated discounts for Cigna Providers. You must be a Cigna Provider to benefit. Here's how:
You can see the discounts either by:
1) Create an account (upper right had corner) When you sign in you will be able to see the special pricing that is too low to advertise to the public. Note: Your email address will not be sold, loaned out or even used by us to market unless you sign up for our newsletter.
Or, 2) Please fill out the form below to get your special discount code. This is entered in checkout and will display your substantial discount. Note: you are not obligated to complete the purchase.